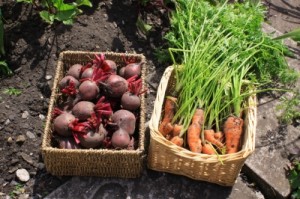 You can find us each Saturday, from 9 AM – 12 PM at the Canal District Farmers' Market at Crompton Place in Worcester. Please click here for more information.
In the summer, you can also find us at the Westborough Farmers' Market.
Click HERE for the Official Site of the Westborough Farmers' Market!
The Westborough Farmers' Market was launched by Dismas House co-executive directors, Westborough residents, and parents of two Armstrong students, Colleen Hilferty and Dave McMahon. The market is designed to serve three purposes: to create adynamic, downtown market with a diverse cross section of local farm producers, artisans, and artists; to foster a cultural and agricultural weekly event for Westborough kids that includes childrens' activities, live music, and farm readings from the Westborough library, and finally, to support the disadvantaged in the area by making the weekly market a successful venture involving an array of local producers, including the Dismas Family Farm.
Along the way, many Westborough folks assisted in the market development including Selectman Tim Dodd who provided key advice and helped to shepherd the market into existence, Richard Maloney a parishioner from St. Lukes' Parish who helped to introduce the market around town and find sponsors, everyone at the Westborough Civic Club for their support of live acoustic music for the event, Alyssa Dver, principle at Mint Green Marketing in Westborough, former selectmen Susan Abladian and George Barrette, Nelson Ball from Ball Financial, and Marlborough Savings Bank. Many other town officials deserve our thanks including Police Chief Al Gordon, town clerk Nancy Yedingra, Paul McNulty and Terry Gilchrist from Dept. of Public Health.
An extremely important partner for this venture has been the Evangelical Congregational Church in Westborough. Led by The Reverend Dr. Dirkje F. Legerstee, and with great asisstance from Suzanne Araponte and the Board of the church, Evangelical Congregational Church opened their doors and support to this market, recognizing that this could be an important step for our community and to help the residents of Dismas.