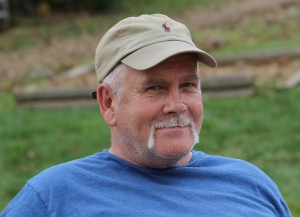 The Father Brooks House is a permanent housing program that offers affordable apartments for Dismas House graduates and their families. It provides a next step housing option for successful residents while keeping them connected with services. This new opportunity will help residents to continue with the foundation in recovery they built at the Dismas House and The Almost Home Program while completing their transition back into society. Father John Brooks House is the final piece in Dismas House's new graduated model for prisoner reentry in Worcester County.
Father Brooks House, home for former prisoners
By Tanya Connor
WORCESTER – A new, permanent home for former prisoners and their families was dedicated June 21.
It is the Father John Brooks House, named for the Jesuit president emeritus of the College of the Holy Cross and a major supporter of Dismas House. It completes a graduated prisoner re-entry program run by Dismas House of Massachusetts Inc.
The four-apartment house at 50 Arthur St. can hold six residents who will pay 30 percent of their income as rent, and a house manager, said Colleen Hilferty, co-executive director of Dismas House.
David McMahon, the other co-executive director, said they can live there permanently, and have family members live with them.
Dismas House of Massachusetts now has three living sites and a community garden, Ms. Hilferty said.
Dismas House is the name of the first residence, located at 30 Richards St. where it was founded 18 years ago. The Web site www.dismasisfamily.org describes it as a supportive community that provides transitional housing and services to former prisoners and real-life educational opportunities to college students. The community garden is at 9 Richards St., Ms. Hilferty said.
In January 2006, in collaboration with the Worcester County Sheriff's Office, Dismas House began operating a second program, The Almost Home Program, in the former sheriff's residence at Worcester County Jail and House of Corrections in West Boylston, she said. She said up to 12 former prisoners at a time can live there for four months while participating in structured treatment programs. They then graduate to Dismas House, where they can live as long as necessary, working or attending school, she said.
"Father Brooks House is an important next step for the Dismas family," said the program booklet for the house's dedication. "Upon graduation from Dismas House, former prisoners often struggle to locate decent affordable housing, reunite with children, and remain connected to the all-important network of recovery from drugs and alcohol."
The house's dedication ceremony included a prayer, awards presentations, speeches and music.
"Bless this house as it becomes a home and a place of hope," prayed Father Joseph M. Nally, pastor of nearby St. Stephen Parish. He spoke of finding Christ among "those whom the world sees as the least of our brothers and sisters." He prayed for continued courage, mercy and inspiration for those who worked to make it a reality and asked that those who live there will see it as a place of peace, new life and affirmation.
Mr. McMahon expressed thanks for Bishop Rueger and Catholic priests who helped with the project, and called Father Brooks an "ambassador for justice."
Residents have earned the right to live here, Mr. McMahon said. He urged listeners not to believe everything they read, adding that many friends from the neighborhood were present.
"You are living proof that this is a city of compassion and justice," he told them, alluding to the controversy that arose a couple months ago when state Rep. John P. Fresolo, D-Worcester, tried to cut Dismas House funding, said the Father Brooks House was too near a school, and traded accusations with Mr. McMahon. Some neighbors had said they had not been informed of plans for the house. Mr. McMahon said neighborhood groups and neighbors were told and no funding has been cut.
At the dedication Mr. McMahon praised Sen. Edward M. Augustus for supporting them and presented him with The Father Jack Hickey Award. Dominican Father Hickey began the Dismas movement, named for the "good thief" crucified with Christ, in 1974 in Tennessee.
"I have a belief that you don't give up on anybody," Sen. Augustus said. "I see that as the mission of Dismas House. I appreciate all the work you're doing in our community. You're going to show (neighbors) by your example that you are good neighbors."
Ms. Hilferty presented David Siddle, Dismas House board president from 2000 to 2006, with the Lifetime Achievement Award. She said he has his hand in most of the good rehabilitation programs in Worcester and has taught Dismas House much.
"We have to empty ourselves out first in order for God to come in," said Terry Horgan, one of the founders of the first Dismas House in Nashville, who came up for the dedication. He said people's lives are all about changing and invited Father Brooks to come "help us change."
"You have added another diamond" to Dismas in Worcester, Father Brooks said, congratulating Mr. McMahon and Ms. Hilferty on the "wonderful conclusion," which, he said, should perhaps be called a "wonderful beginning."