Second Annual Christmas Tree Sale!
Join us for holiday cheer and support Dismas at our second annual Christmas tree sale! We have missed our friends and supporters and look forward to sharing some holiday cheer with you! Christmas trees, homemade crafts, cookies, cocoa, and socially-distanced hayrides! Masks required.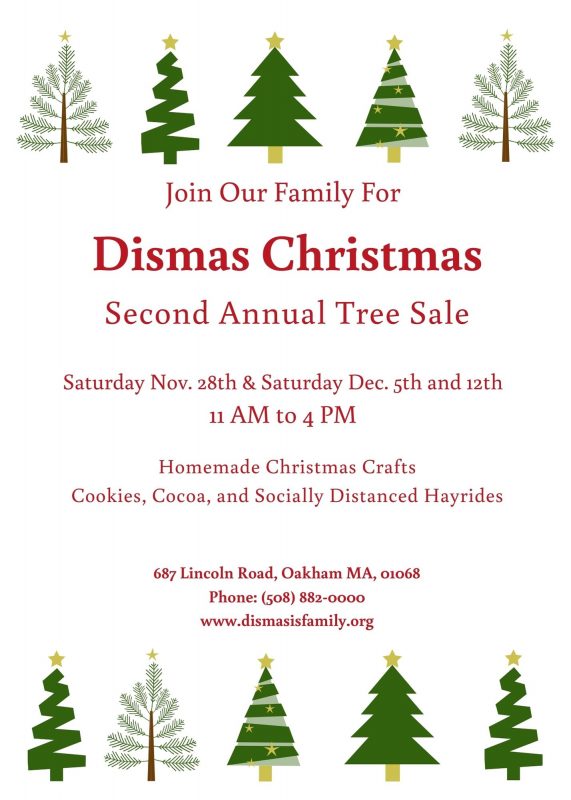 Click HERE for more information.